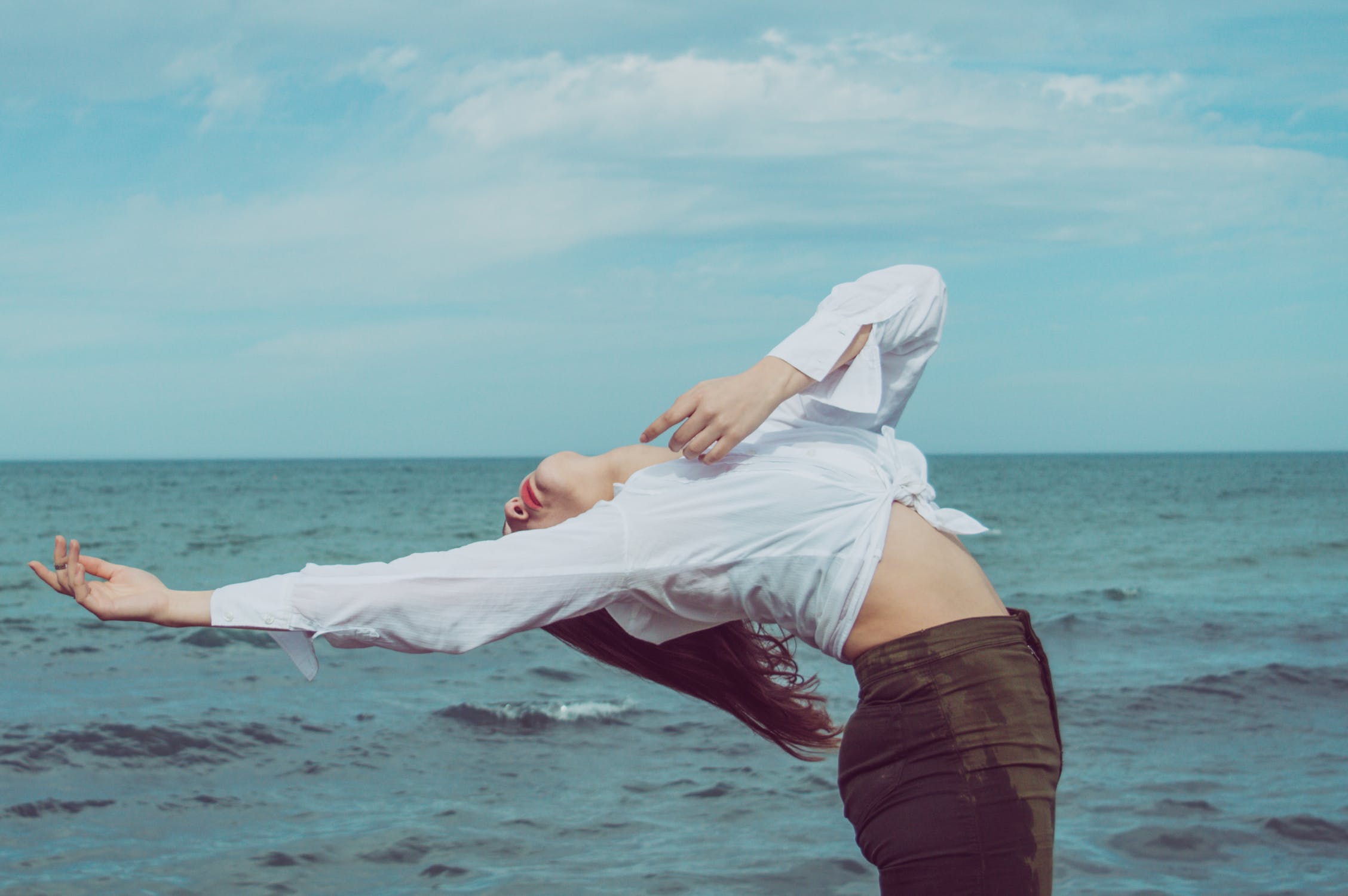 Level 4 of the hotel is the heartbeat of wellbeing with THE M SPA, gym, pool and deck side wellness classes all centrally located. Light, modern and with a sense of warm is the mood of our single treatment suites each is designed with their own ensuite bathroom or experience treatments side by side with a loved one or friend in the couple's treatment room. Pre and post treatment facilities include separate male and female saunas and steam rooms designed to melt away one's stresses. Sample our refreshing spa refreshments whilst lounging in comfort in our post treatment relaxation room.
THE M SPA's approach to wellness focuses on boosting one's mood, freedom of movement, mindfulness, and the ability to mix and try new experiences each time you visit.
M

OODBOARD

Spa packages created to achieve your desired state of mind
ESCAPE FROM REALITY
Combine any treatments from the menu
Take a break from reality and experience a customized array of treatments uniquely created just for you based on your current mood and goals. You will float away looking incredible and feeling completely restored.
120 MIN AED 765
150 MIN AED 815
180 MIN AED 865
TIME TO GLOW
Body scrub, massage & facial
Inspired by the healing and glimmering powers of gold, this indulgent ritual will revive your skin and enliven your soul. A cleansing and refreshing exfoliation starts this journey. Next a soothing massage enriched with argan oil and gold particles will nourish the skin and leave a subtle shimmer and glow. A highly effective anti-aging facial follows including a hyaluronic nano gold mask to plumpen and strengthen elasticity of skin. Whilst the gold and hyaluronic acid does it magic your therapist will perform a lifting pressure point facial massage using a combination of rose quartz and gua sha techniques to encourage collagen production and improve muscle tone. Your complexion and skin will feel replenished and beam with a healthy glow.
CALM STATE OF MIND
Massage & scalp therapy ideal for stress and headaches
Starting with a combination of cultural massage techniques from East to West to decompress stress whilst alleviating deep seated muscle tension. Next experience the Aromazone Shirodhara treatment, warm oil will continually flow onto the third eye and scalp as the aromatherapy oil will envelope and awaken senses. This treatment is heightened by a soothing scalp massage and warm eye pack that will melt away even the strongest of headaches. This unique experience will ensure an immediate sense of calm and remove any trace of a headache or muscle tension.
YOUTHFUL
Firming, toning body wrap & anti-aging facial
A full body bandage wrap infused with powerful botanical ingredients that work in synergy to promote new elastic fibers whilst eliminating toxin. The wrap will renew the skin's elasticity, firmness, hydration levels and tackle stretch marks. The lifting cellular Collagen Booster Facial that follows will plump up the skin giving a fuller appearance and visibly improve density and firmness. An effective alternative to anti-wrinkle injections.
INNER AND OUTER ZEN
Facial & Massage
A personalized experience from start to finish. Intuitively select your own aromatherapy blend and massage of your choice depending on your mood and desired outcome. The warm healing oil is then rhythmically massaged on key energy points and tension areas to bring a sense of calm and balance within. A prescribed Essential Skin Facial will take place next resulting in a radiant, plump, youthful complexion and a relaxed state of mind.
ENERGIZED AND RECHARGED
Body scrub & massage for muscle tension
Dead skin cells will be swept away during the dead sea salt body scrub whilst the active magnesium will remineralize the body, alleviating stress and strains from joints and muscles. Then choose from a Thai or Deep Tissue massage to encourage flexibility, and free flowing movement leaving you energized and muscles free from knots and kinks.
FRESH
Customized body scrub & massage
Mix and create your own experience to leave your skin smooth and soft, and your body free from strains and stresses. Select the body polish, massage, and body palm of your choice. Each step of the treatment is customized ensuring you feel muscle aches dispense, and skin left soft and smooth to the touch.
Walnut Coco & Coffee Polish              – Detoxifying and nourishing polish
Pink Grapefruit & Vanilla                     – A revitalizing aromatic sugar scrub
Crystal Polish with Argan Oil              – Replenishing and suitable for sensitive skin
Magnesium Muscle Melt                     – Revitalizing scrub for the skin whilst reducing aches & pains
Dead Sea Salt                                         – Remineralizes, softens and heals the skin
90 MIN AED 505
120 MIN AED 605
120 MIN AED 605—–
SLENDER AND TONED
Slimming wrap & massage
An intensive detoxifying experience that targets trouble zones and cleanses away any feeling of sluggishness. An enliven dry body brush awaken the skin followed by a slimming massage to breakdown toxins and fat cells. Trouble zones are tackled next with wrap that decreases stubborn cellulite and firms the skin. Lymphatic drainage massage completes this experience resulting in a toned, contoured and slimmer body.
DUO THERAPY
Treatments for two side by side
Experience treatments side by side with a loved one or friend. Starting with Balinese Bliss massage of long sweeping strokes working along the energy lines of the body combined with therapeutic pressure point techniques to release muscle tension and blocked energy. Next the freedom is yours to select a body polish of your choice to boost hydration and soften the skin or a refreshing facial to bring about a healthy glow to the complexion. (Price is for two)
90 MIN AED 1010
120 MIN AED 1210
THE M SPA ESSENTIAL FACIAL
A made to measure facial designed to deliver faultless, luminous skin. Beginning with a 'reading' of your skin, this  facial treatment not only addresses your skin type it  also treats additional concerns such as pigmentation, ageing and acne.  Radiance level will be boosted by the unique energetic drainage massage techniques and skin will be left rejuvenated and with a healthy glow.
CRYSTAL CLEAR
Thanks to the vitamin C and Diamond Lightening Complex, this performance facial combats dark spots and wrinkles deep down in the skin. Melanin pigment production will be reharmonized and on the surface your skin will illuminate with a uniform glow.
FOREVER YOUNG
An intensely regenerating facial to regain a youthful complexion. The combination of silver, gold and platinum will stimulate youth protein that will leave you with a plumped up firmer complexion. The Forever Young treatment will fight skin imperfections at the highest level to win against aging signs such as dryness, loss of tone and brown spots.
DEEP MARINE CLEANSE
Traditional steam and extractions combined with the power of marine elements to combat the effects of common life challenges have on the skin, such as an influx of climate, hormones, stress and the effects of wearing a face mask.  This highly effective facial decongests and purifies the skin leaving a healthy  fresh complexion.  This facial is suitable for all skin types.
GLOW GETTER FACIAL
Powerful radiance enhancing ingredients that deliver a brighter, glowing complexion in just sixty minutes. Hyperpigmentation and age spots will be targeted whilst the Vitamin C derivatives will leave the complexion even, hydrated, brighter, toned and glowing.
BABOR COLLAGEN PLUMPENING FACIAL
An effective alternative to anti-wrinkle injections, we combine hyaluronic acid and collagen that plumps up the skin giving it a fuller appearance and visibly improving its density and firmness.
GOLDEN REVIVAL FACIAL
Breathe new life into tired and stressed skin with a bespoke facial personalized to your skin type. Experience an innovative approach to facial care combining therapeutic natural extracts and facial sculpting massage techniques to tone and oxygenate the skin before an indulgent Nano gold facial mask takes places. The mask is super- charged with Vitamin C, collagen and hyaluronic acid to lift and deeply nourish the skin. This indulgent hydrating facial will leave your complexion feeling radiant and refreshed.
EXPRESS BOOSTER FACIAL
Boost and nourish the condition of your skin in just 30 minutes. Perfect for those on the go, this facial will intensely hydrate the skin with triple action hyaluronic acid or opt to focus on brightening the skin leaving it glowing and visibly even.
SCULPT & CONTOUR THERAPIES
FACIAL SCULPTING TREATMENT
A luxurious spa experience commencing with a double cleanse and exfoliation before a treatment ampoule is applied to treat your skin concerns. Next the forty-two facial muscle fibers are treated to a lifting and kneading facial massage to boost circulation, oxygenate, and tone overworked facial muscle fibers. Next soothing jade stone rose quartz and gua sha techniques will drain lymph nodes of toxins and calm the skin.
FAT-BURNING CELLULITE TREATMENT
Powerful anti-cellulite treatment to reduce the appearance of orange-peel skin. The double peeling action improves the skin's texture whilst the wrap burns fat deposits and firms the skin. This treatment is ideal for sculpting problem areas such as thighs, hips and tummy.
SLIMMING MASSAGE
A dry body brush awakens the skin and circulation before cleansing and energizing slimming massage techniques aid in the breakdown of fat cells. This invigorating massage boosts blood flow to sluggish areas leaving you feeling lighter and looking slimmer. To see lasting results a series of treatments is recommended.
SLIMMING WRAP
Loose centimeters after each treatment thanks to its innovative and efficient formula. This full body wrap by Arosha aids the elimination of water retention, improves loss of tone, elasticity and guarantees you an optimal and effective solution in improving cellulite. A slimming program will ensure optimal results.
FIRMING ANTI-AGING WRAP
Reverse the signs of ageing with this full body wrap by Arosha. The botanical active ingredients improve elasticity and plumpness of the skin. Your whole body will be replenished with nutrients and left feeling soft, hydrated and firm. A program of five treatments over two months ensures optimal results.
DETOX MUD WRAP
An enlivening body brush starts this detoxifying treatment. A purifying and softening dead sea salt body scrub is next preparing the body before being cocooned in a marine algae mud wrap. Whilst the mask detoxifies and firms the skin a foot reflex pressure point massage will encourage the release and elimination of toxins. This experience stimulates the body's metabolism aiding detoxification and leaves the skin silky soft.
BALINESE BLISS
Long sweeping strokes working along the energy lines of the body, combined with therapeutic pressure point techniques release blocked energy and muscle tension. A blissful Balinese massage that ensures a sense of relaxation and promotes wellbeing and calm within.
60 MIN AED 425
90 MIN AED 525
EAST TO WEST
A deeply nurturing treatment that combines soothing lomi techniques from the West, and firm pressure point techniques from the East to unblock stagnant energy and relieve stress. The therapist's healing hands, and instinctive sense of touch will melt away areas of tension to restore balance and improve freedom of movement of the muscles and joints.
60 MIN AED 425
90 MIN AED 525
REFLEXOLOGY
Based on Chinese healing principles that channels pressure points on the feet to a specific organ or area of the body. Feel your entire body relax as pressure is applied to specific points to alleviate tired aching feet whilst stimulating the immune system. This treatment will enhance wellbeing and leave you feeling light footed.
30 MIN AED 235
60 MIN AED 415
SPORTS RECOVERY MASSAGE
This intense deep tissue and therapeutic massage was created to restore strength and movement in overworked muscles. Trigger point therapy to unblock energy, forearm arm techniques to elongate muscles, stretching to boost movement and an aroma heat pack filled with botanical actives to soothe even the most deep seated of tension.
AROMA HEAT PACK MASSAGE
Commencing with a full body massage combining Swedish and cross muscle fiber movements that will release tension and increase circulation. A warm aromatic heat pack is then applied to the back and tension areas to deeply soothe chronic aches and pains.
60 MIN AED 435
90 MIN AED 535
DEEP TISSUE MASSAGE
Warm healing oils and therapeutic deep tissue massage techniques will unlock tense, strained muscles allowing increased movement, circulation and relaxation throughout the body.
60 MIN AED 435
90 MIN AED 535
SLIMMING MASSAGE
A dry body brush awakens the skin and circulation before cleansing and energizing slimming massage techniques aid in the breakdown of fat cells. This invigorating massage boosts blood flow to sluggish areas leaving you feeling lighter and looking slimmer. To see lasting results a series of treatments is recommended.
AROMAZONE SHIRODHARA
Warm nourishing coconut and almond oil flows continuously on the forehead and scalp inducing a state of calm. This treatment is heightened by a soothing scalp massage and a warm eye pack that will melt away even the strongest of headaches. Based on shirodhara therapy, this treatment is highly effective for those frequently suffering from headaches, poor sleeping patterns and stress.
45 MIN AED 385
90 MIN AED 535
BACK MASSAGE
A highly effective quick pick-me-up treatment designed to release tension and encourage deep relaxation. It's common for stress to manifest in the back, neck and shoulder areas which is why a blend of oriental massage techniques is applied to ease away stiffness and aches in these areas.
PREGNANCY MASSAGE
Alleviate fluid retention, discomfort, aching muscles and other pregnancy related feelings during this special time with our signature prenatal massage. Your expert therapist will carefully target areas of concern to massage away any sense of heaviness whilst the nourishing oil will assist in preventing stretch marks. Suitable from 13 weeks of pregnancy onwards.
60 MIN AED 425
90 MIN AED 525
PARENTS TO BE PACKAGE
During your babymoon, experience a couple's massage together. Dad to be is taken care of with a deep tissue massage to loosen deep seated muscle tension whilst mum experiences a well-deserved prenatal massage that will alleviate tension and stresses that occurring during pregnancy. Suitable from 13 weeks of pregnancy onwards.
60 MIN AED 850
90 MIN AED 935
KICKS AND BUMPS
An argan crystal full body scrub will refresh the body leaving the skin soft and alleviate the common 'itchy belly' feeling that can occur during pregnancy. Kinks and aching muscles will then be treated with a full body prenatal massage to ensure you feel relaxed and light as a feather.
INNER GLOW
A soothing foot ritual will alleviate tired feet before an argan crystal body polish will leave the skin feeling soft and renewed. Next, a lymphatic leg massage will detox and lighten the legs followed by a full body massage focusing on aching areas such as the lumbar, shoulders and hips. To ensure you look and feel your best, a customized facial based on your current concerns such as pigmentation spot which can occur during pregnancy, or a deep cleanse and vitamin boosting facial will leave you glowing and feeling revived.
LIGHTER LEGS
Walking for two when you are pregnant can take its toll on your legs. Feel fresh and light footed with a therapy starting with an argan crystal scrub to remove dead skin and leave soles as soft as a baby. Lymphatic massage and drainage techniques follow to reduce swelling, puffy feet and heavy legs.
PRENATAL LUMBAR MASSAGE
Your therapist will focus on tension areas such as the hips and lumbar region to reduce aches and pains. Perfect for the mum's-to-be who are always on the go.
TI
M

E TO GLOW

Add a face mask to any treatment to boost results. Additional time depends on treatment selected.
HYDROGEL PEEL OFF MASK
Restore electrolytes, minerals and see deep hydration of the skin. Comprised of organic vegan ingredients that provides visible results.
Anti-Aging                     Super Greens – Glow Booster
Anti-Aging                     Caviar – Plumping
Deep Moisturizing       Antioxidant Goji – Hydrating
Purifying                        Pure Himalayan White Tea – Clarifying
Dry Skin Solution         Replenishing Biotin – Nourishing
ORGANIC BIOCELLULOSE MARINE MASK
Anti-Aging                                   Exclusive Anti-aging & rejuvenating treatment
Lifting & Contouring Mask      Firm and tone with Vitamin E, quinoa and rejuline
NANO GOLD COLLAGEN FACE MASK
Brighten dull lackluster skin with a plumping mask rich in gold, vitamin C, niacinamide and collagen.
EYE MASK
Treat tired eyes with a plumpening mask that drains away puffiness.
LIP MASK
Revitalize dry with a tingling, plumping mask or deeply hydrating mask to treat cracked lips.
ELEVATE YOUR EXPERIENCE
Customize your treatment experience with an add on service for the face or body.
DIGITAL DETOX
Targeting overworked zones – hands, arms shoulders.
STRETCH IT
Tailored stretching depending on problem areas.
TENSION HEADACHE THERAPY
Combines gua sha to remove stagnant blocked energy followed by a soothing scalp massage with heated eye pillow to null your headache away.
CUPPING WITH BACK MASSAGE
Focusing on the meridian channels of the back-cupping therapy and pressure point therapy will unblock key energy centers and tension.
MORE MASSAGE PLEASE
Extend your body massage.
AROMA HEAT PACK
Therapeutic herbal heat packs will be applied to the body to disperse aches and tension.
HOT STONES
Warm Baltic stones will be added to your massage to soothe deep seated muscle tension.
BODY POLISH
Feel cleansed, soft and hydrated skin with a full body polish of your choice.
BODY BEAUTIFUL
Deeply hydrate your skin by selecting a body balm or butter for your massage.
GUA SHA

Combines pressure point and soothing gua sha facial massage techniques with rose quartz.
DEEP CLEANSING

Additional steam and extractions.
MORE MASSAGE PLEASE

Extend your facial massage.
OPERATING HOURS
THE M SPA operates from 10:00 am to 10:00 pm daily.
SPA CONTACT DETAILS
You can reach THE M SPA by calling or WhatsApp us on +971 4 525 7720.
Alternatively you may email Hotel.Grandplaza.Spa@movenpick.com.
SPA APPOINTMENTS & CANCELLATIONS
To ensure your preferred treatment time and service is available we recommend advance bookings. To cancel or reschedule your spa appointment, please do so at least 5 hours in advance or incur a 50% charge.
SPA ARRIVAL
Please arrive for your treatment 15 minutes prior to the scheduled appointment time,
late arrivals will limit your treatment time.
MAXIMISE YOUR EXPERIENCE
On the day of your Spa booking you will receive a complimentary day pass to the outdoor pool, sauna and steam rooms, to maximize your wellbeing experience.
HEALTH
Prior to your treatment you will be asked to complete a confidential questionnaire to assess
your suitability for any treatment.
PREGNANCY
Our Spa team will guide you on the most suitable treatment options.
SPA ETIQUETTE
As a courtesy to all guests we offer an environment that is free from mobile phones.
The Spa welcomes all guests from 16 years old and above.
SPA GIFT VOUCHERS
Gift vouchers are available to purchase directly in the Spa or alternatively you can
purchase online at www.themspa.ae
MEMBERSHIP
THE M SPA membership is available to purchase with flexibility ranging from 1 month to annual membership.
Kindly contact our Spa Reception for details and pricing.
PRICING
All treatment prices are in UAE Dirham and
are inclusive of 10% Service charge, 7% Municipality fees and applicable VAT.